Entschuldigen Sie mein Deutsch! Diese Abschnitt ist die einzig Englisch in mein Blog. Alle andere ist auf Deutsch! *;-)

Hallo! My name is Erik, and I am a 31 year old American, living just outside of Washington, DC, the capital of the USA of course. I learned some German when I was in high school several years ago, and for the last two years I have begun to learn German again on my own. I am taking classes on my own, just for fun, and I started this blog in March of 2004. My wife and I visited Switzerland for one week last fall, September 2004, which was an amazing experience. I will try to express myself as best I can in German, though I know my German is still not great. I have a good dictionary site that I use often, but when I am writing, I may just write what I can remember to say in German, instead of trying to look up every word and make it perfect. Otherwise, it might take me all day to write a paragraph! *chuckle* Please feel free to comment, email, or correct me in German. I am very friendly, and would love to get to know the German community better. I have a European calling plan, so if you want to talk with me on the phone, I would welcome that! I have already talked to a few Bloggers from here. All of my regular blog entries are in German. *;-)

Mein Opa und ich...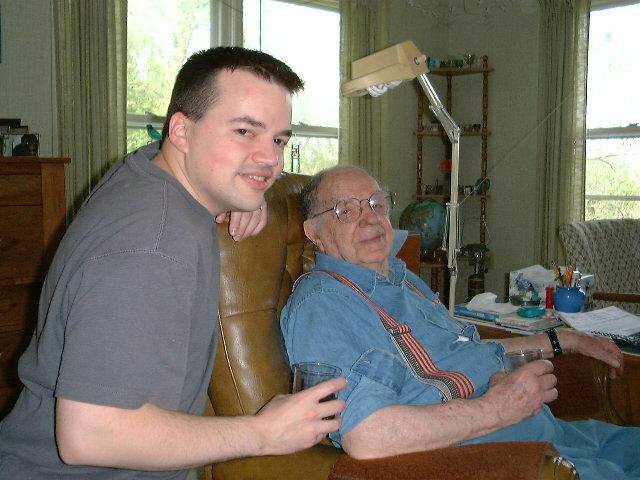 Meine hübsche Frau, Christina, in der früh Morgen, Oster 2004...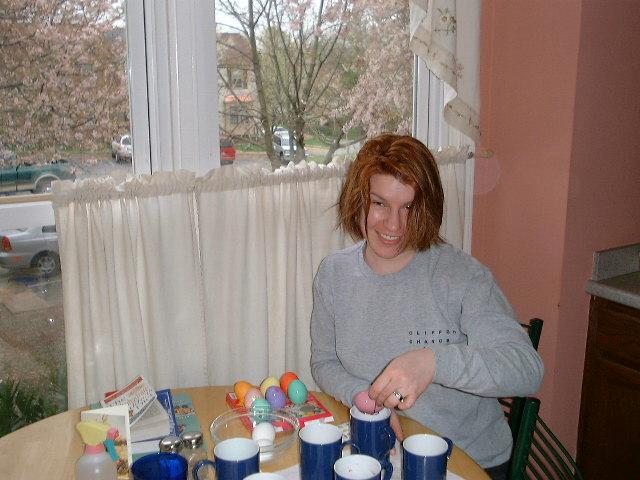 Unsere eigenartige Katze, "Snowball" in die Geigekiste...